What is a Mobile Deep Linking?
It is a hyperlink with automatic routing that references pages inside mobile apps and brings users to your app through a multitude of different pathways.
Mobile Deep Linking Features are:
Detects user location.

Detects user devices.

Cross-Platform, works on PC, mobile, even if your app is not installed, opposite to standard deep links which work only mobiles that have your app.

Flexible automatic routing: route your user to open web, post tweet, like FB page, open your app, etc.

Contextual: depending on your user location, device, has your app /not, it will route them to your predefined routing actions.
Mobile Deep Linking Use Cases
App Installs Campaign

(Get more app downloads)
Promotional campaigns that include mobile deep linking work for all users on every platform.
When users open or install your app, they'll see the exact content your campaign is marketing, including any discounts you're offering.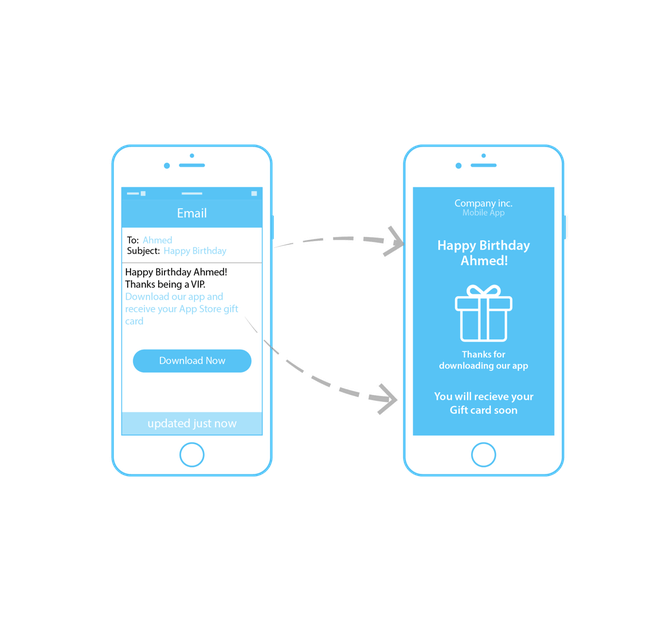 Engage Your Users 
Using mobile deep linking with your multi-channel marketing campaigns boosts your user's conversion to install the app and engage with it,
as it offers powerful link generation, referral tracking, attribution, deferred deep linking.
These links worked whether they are clicked on mobile or desktop and directly connect the user to the target content after the install.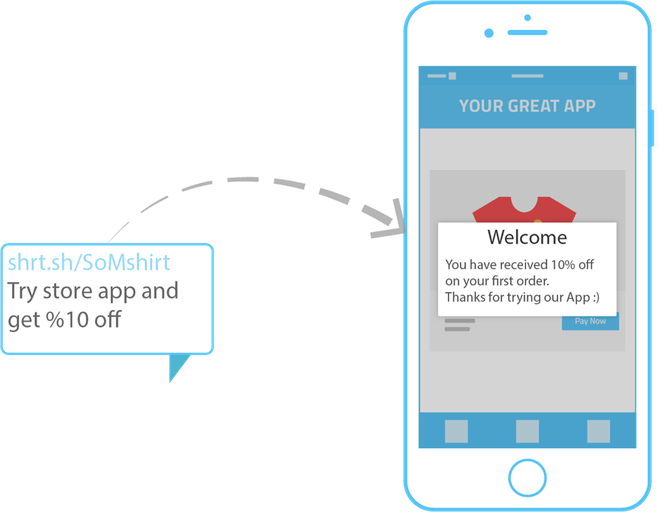 Mobile Deep Linking in Your Email Marketing Campaigns
Sending weekly email digest of your app offers to your users? Did you know that marketing emails with deep links produced more than a 50% conversion rate?
Embrace this channel to send your highest value mobile customers straight into your app for the highest possible net gain.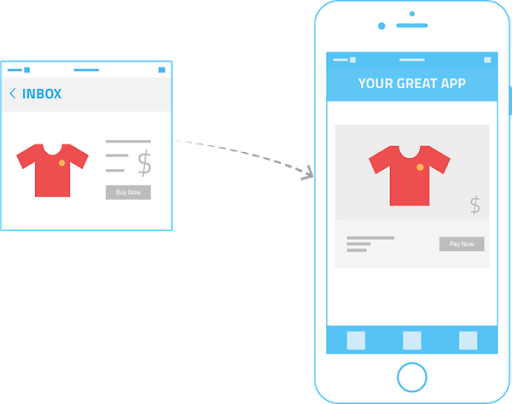 App to App Marketing
Promote your app content on other Apps, and also retain the information required to create personal onboarding, tailored content, and user acquisition channel tracking.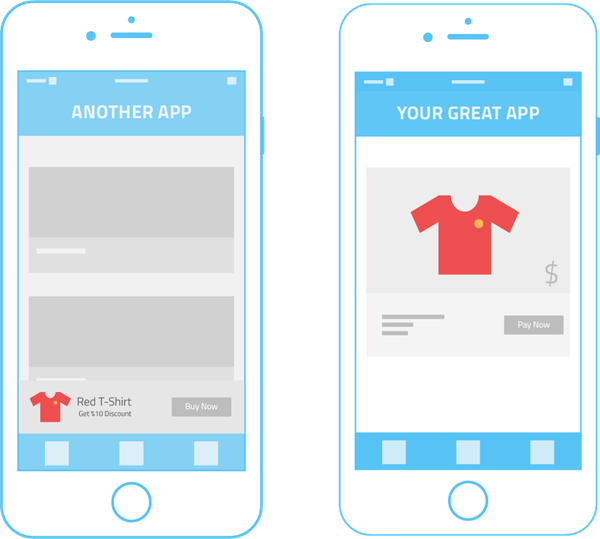 Turning Desktop Users into Mobile Users
Direct users from your website to your app. Users will be automatically taken to the content they were searching for on the app even if they need to install the app first.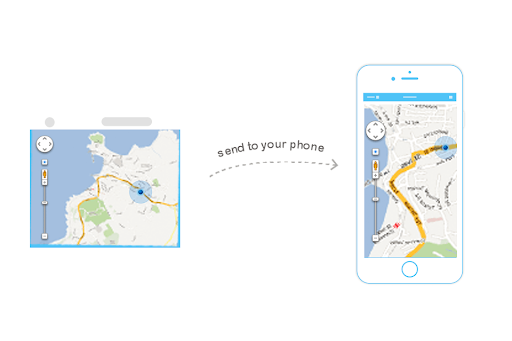 SMS Marketing
Increase SMS marketing Conversion by using smart deep links in your SMSs, Smart Deep Link automated routing actions produce more user-friendly and interactive SMS. 
It's flexible to route the user to send SMS, Like FB page, open app, etc., routing actions tailored per user device and location.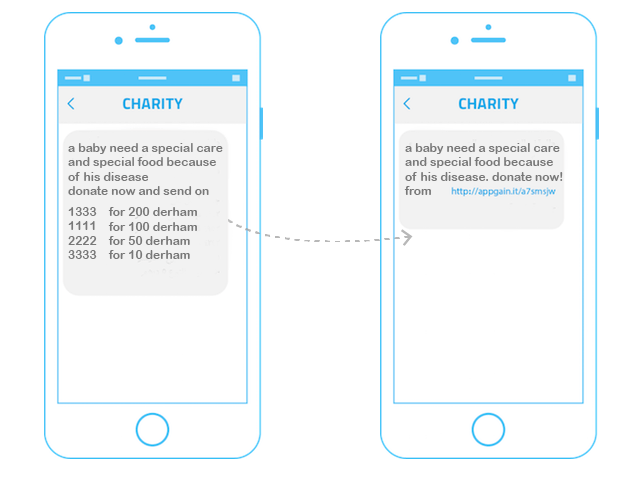 Mobile Payment
Set your mobile payment scheme to be more user-friendly. With deep linked SMS, Which apps or Emails that direct the user to pay by SMS on Mobile and to pay by Credit Card on the desktop.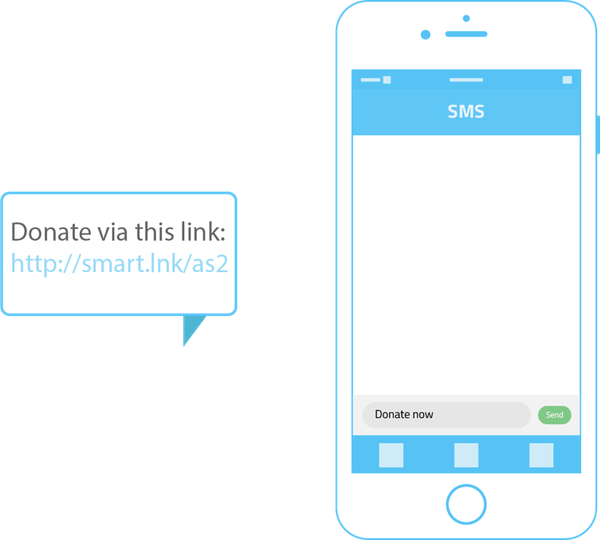 Social Marketing
Deep Links in Your Social Media Posts Facebook, Twitter, Instagram, Snapchat, LinkedIn, and other social media channels are invaluable regarding their ability to curate your audience and generate infinite traffic. Use deep links to send your followers straight into your app.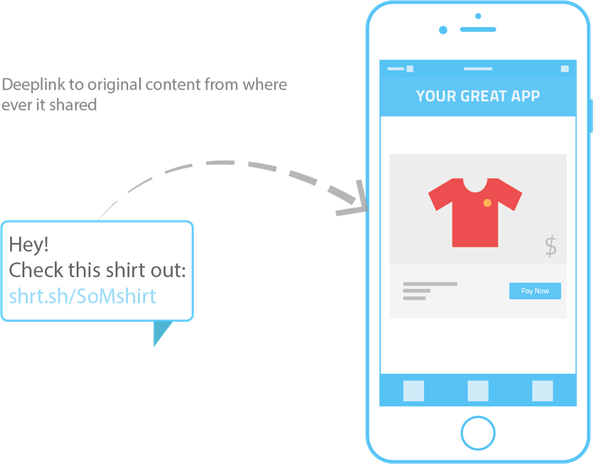 Display Advertising
A popular electronics company spends millions of dollars on display advertising. The brand has mobile apps for iOS and Android. When a customer who has the company's mobile app installed clicks a display banner, they are sent to the mobile website (not the app) and asked to log in. The brand's agency is seeing high abandonment rates in this use case. Opening the app directly for those that have it installed would dramatically improve campaign performance.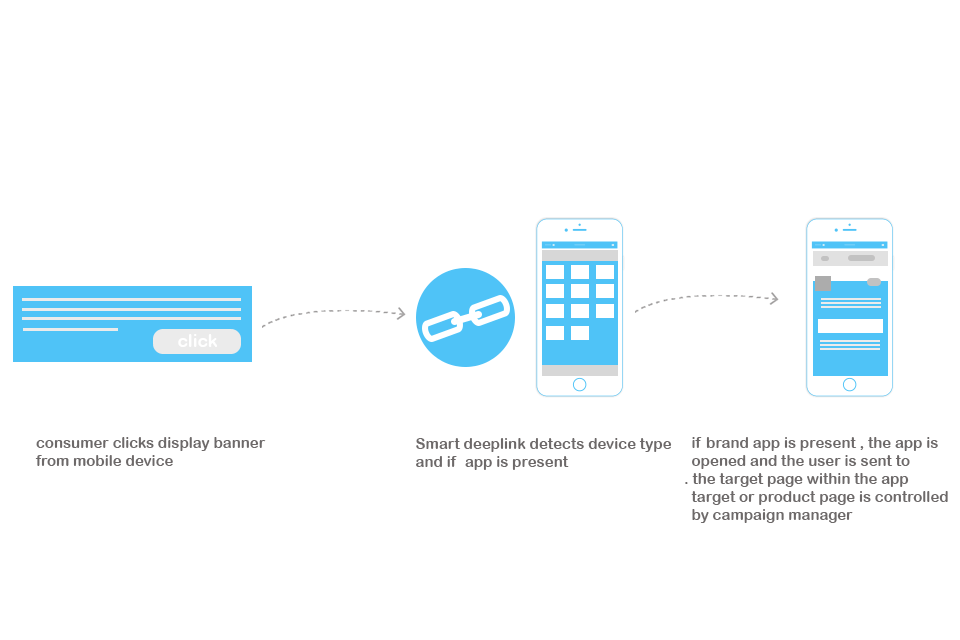 Email Marketing Use Case
A popular department store regularly sends emails to its subscriber base for seasonal and product category promotions. The brand has mobile apps for both iOS and Android. When users who have the retailer's mobile app installed to view the email and click an offer link they are sent to a mDot site to log in. Although responsively designed, more than 65% of these users abandon login to the mobile website because they expect the app to open.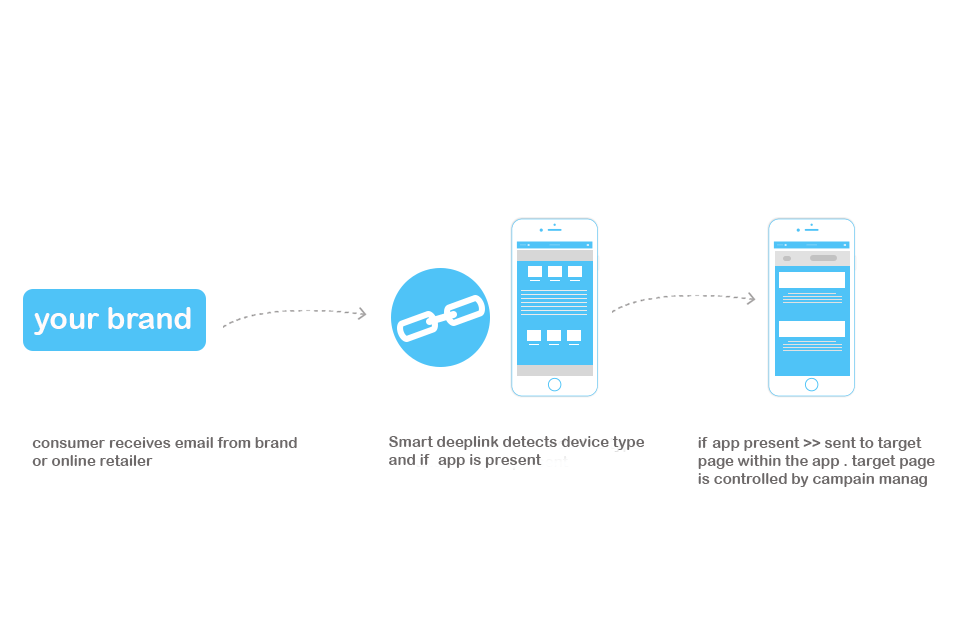 How Could We Help?
Finally, we offer you a 14-day Free trial, all-inclusive access to our platform to help you take the first steps along the way. Got any questions? Do not hesitate to reach out and Request a Demo.
Our customized free demo will help you to:
Measure the ROI of each running campaign.

Re-target users who didn't convert from your campaigns.

Deliver campaigns across many channels such as Push, Web Push, Email, SMS.