Drive more sales from your Store with Simple and effective Smart Retargeting with Appgain's smart solutions

Turn your In-Store Visitors into customers, and your customers to retaining customers
How to reach your customer with a multi-channel, and tailored content and offers?
Out of a thousand prospects , how many convert into a paying customer?
Selling to an existing customer is 2.5-4.5x better than trying to attract a new prospect.






GET ALL SOCIAL NETWORK PROFILES
Collect your visitor social network networks and tag their mobile. When they use social
network , you will be able to reach them later on.
with a unique interlace, retarget your visitors within their preferred social networks.
INCREASE YOUR FOOT TRAFFIC
With creative and personalized communication your customers will come more often to your stores.
Boost your sales by creating retargeted ads that Increase the number of your returned customers
Customer Funnel And Timeline
Know your users' journey and when to retarget them
Retarget your customers with SMS
Retarget your customers with Push Notifications without app /website

Generate and Print QR codes for your store marketing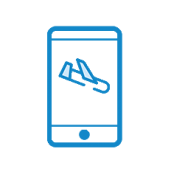 Mobile Friendly Pages content rich , Push enabled and optimized for Conversion

Short Links , detects user's context and deliver automated experience


Automate your retargeting and let our solution take care of your customers!
Smart Retargeting Benefits
Retarget your customers, as soon as they open your links just once on :
Facebook
Instagram
Google ads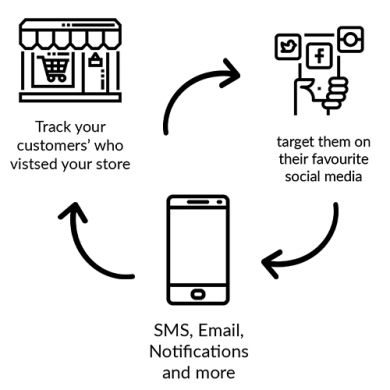 Store Customer Retargeting

Notification subscription
Once they open your deep page they're prompted to subscribe to your notifications
And now you could retarget your users
without having an app or a website for free!
Notifications Retargeting
Reach your customer anytime
without having an app or a website, FOR FREE


Create your deep page with your offer in it and a clear call to action button
Deliver your coupons, digital invoices and offers in mobile friendly and interactive way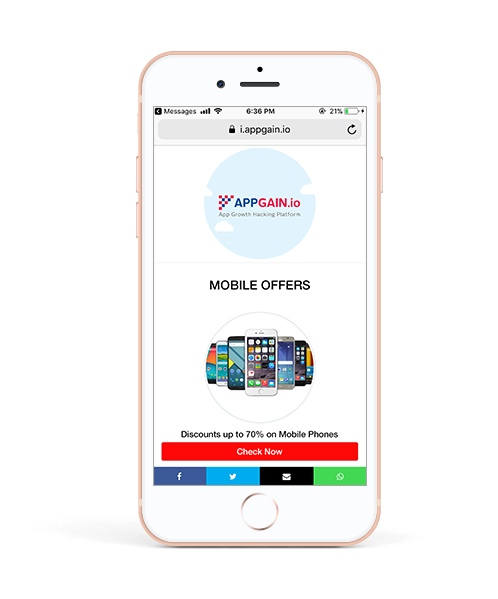 1. Once a user enters one of your keywords, your landing pages will immediately popup.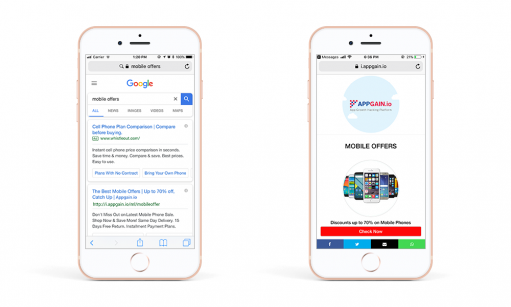 2. Now you get additional traffic to your campaign and higher conversion rates.
Attract more organic traffic to your marketing campaigns.
With our Google SEO ready marketing links
And re-engage your existing users through Google Search
Drive Google search traffic to your mobile marketing campaigns
A recent survey revealed that 96 percent of participating consumers said they used coupons. , the redemption rate of mobile coupons has proved to be ten times higher than those of printed coupons, with 65% redeem mobile coupons within 5 minutes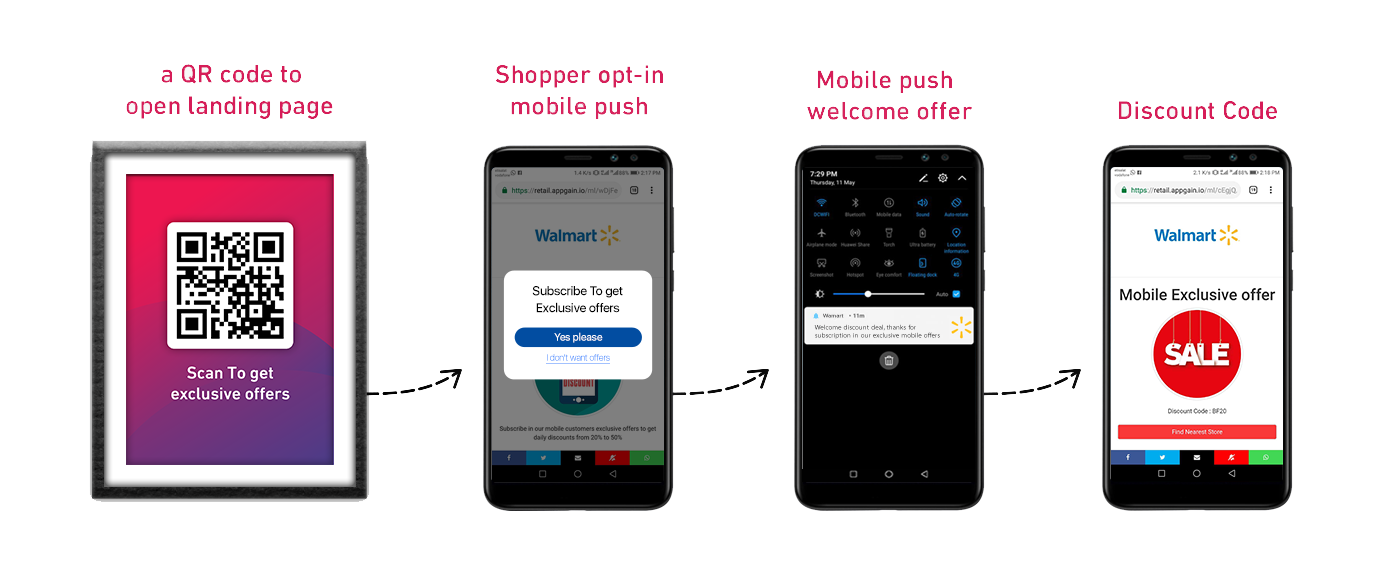 QR codes , Easier campaigns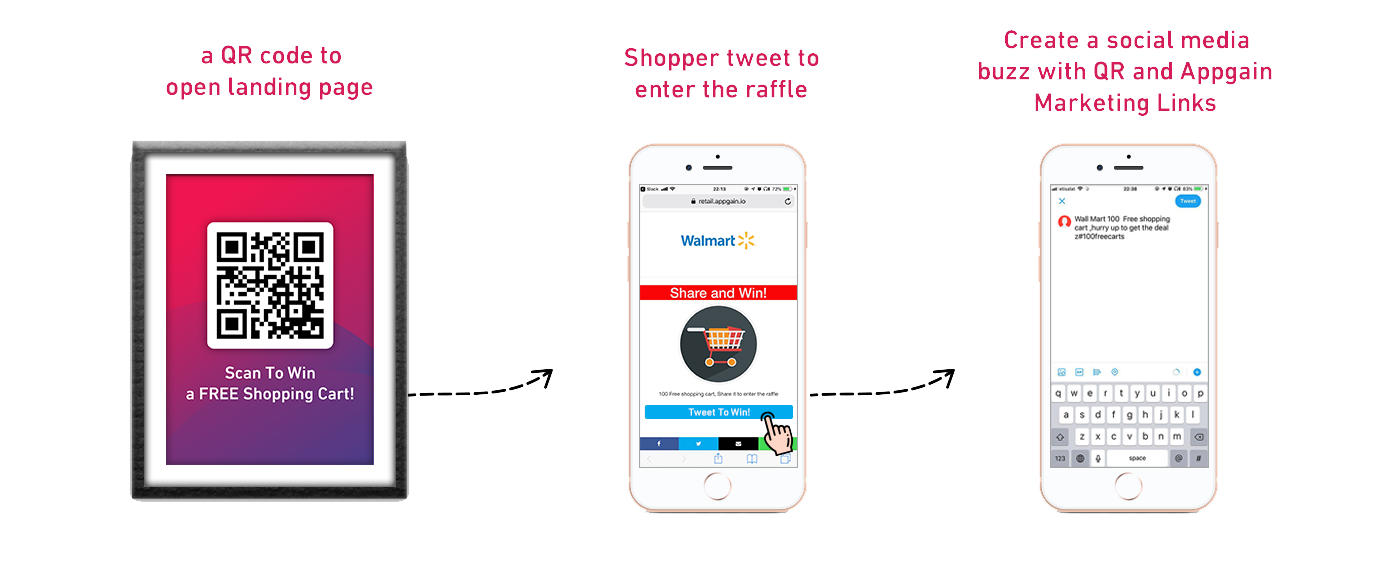 Easily create a social media competition using QR codes and deep pages
Get Payments with your local currency , using credit card , even if you don't have payment Gateway
Make it easier for users to pay using a credit card.
Easy
Secure
Reliable
Collecting survey results is now a piece of cake, collect data and get your marketing done right
WITHOUT SMART DEEPLINK
3 SMSs per user
2% only of users clicks the link
WITH SMART DEEPLINK
1 SMSs per user
12% of users clicks the link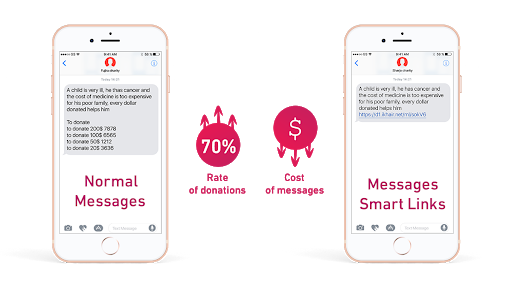 The Easiest Way To Boost Your Sales!
Drive more sales from your Store with Simple and effective Smart Retargeting with Appgain's smart solutions